Description
Expand your capabilities in close range operations with the Mavic 2 Enterprise.
Your on-hand tool that is ready to be deployed at the whim of your disposal – anywhere, anytime.
As an Authorized DJI Dealer, HOVER is required to provide pricing for DJI Enterprise drones by phone or email.
For immediate pricing and shipping availability, complete this form, or call to place an order.
DJI PRICING & INFORMATION REQUEST FORM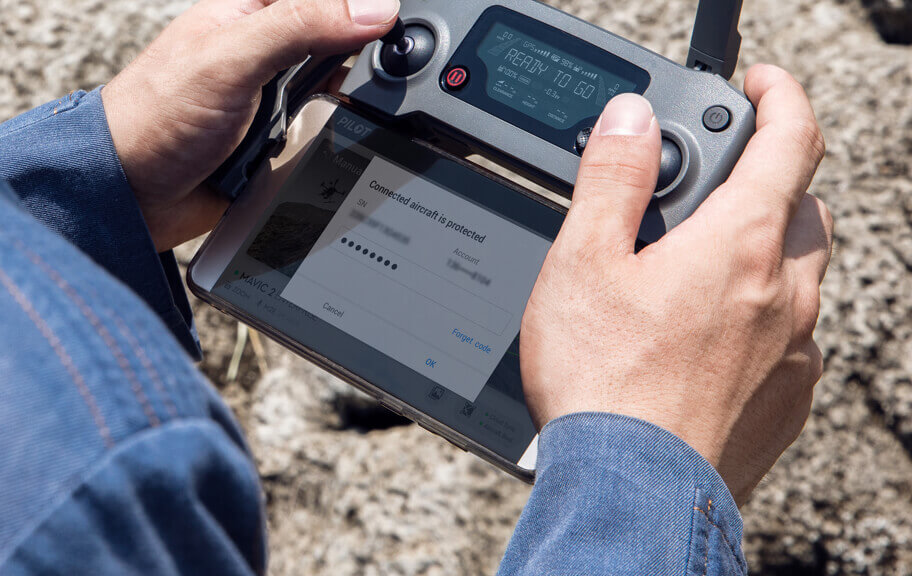 Your Aircraft and Data. Under Your Control.
Simply enter your password to get access to your device and all of its features and functions. This intuitive way of logging into your device ensures secure access to your drone and its onboard data storage, thus preventing leakage of sensitive information.
Always in the Know of Your Immediate Airspace.
Avoid hazards in the sky with DJI AirSense, which enhances your airspace safety by giving you instant real-time positioning alerts on nearby manned aircraft.
Fly Safer Than Ever.
Improved FlightAutonomy gives you omnidirectional obstacle sensing2, an advanced sensing system comprised of 8 high resolution vision and 2 infrared sensors placed on the sides of the aircraft. The result? A powerful set of sensors that determine the relative speed and distance between the aircraft and an object, so you can fly and hover with more stability than ever in a wide range of open and complex environments.
Sense and Avoid with Ease.
The Advanced Pilot Assistance System enables the drone to intuitively detect objects on its every move, letting you easily fly around or over obstacles, particularly in tight spaces.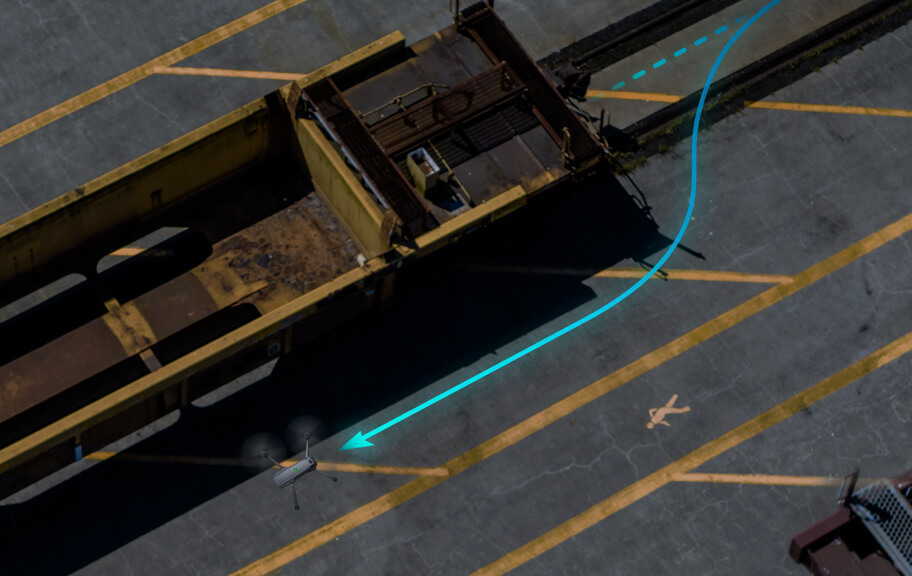 Stay close to the action – but away from the danger. The Mavic 2 Enterprise is equipped with a 2x optical, 3x digital zoom camera that lets you operate in close range missions without putting yourself in harm's way.
2x Optical Zoom

3x Digital Zoom

4K Video Recording at 30 fps

1/2.3" – 12 Megapixel CMOS Sensor
Data You Can Trust.
Like your iOS or Android device, GPS timestamping records the time and date that images are taken, so you can leverage data for industry level applications where accuracy is essential and timing is vital.
Foldable. Compact. Portable.
At 905 g the Mavic 2 Enterprise is rapidly foldable and swiftly slides in the side of your belt package, giving you instant power that's easily accessible and transportable – wherever you operate.
Self-Heating Batteries for Adverse Environments.
Stay powered on in demanding climates with a suite of smart self-heating batteries that are capable of working in sub-zero temperatures.
OcuSync 2.0

Less Interference. Enhanced Transmission.

Experience sheer flying performance with OcuSync 2.0, which supports automatic dual frequency band switching3. This ensures a more reliable and stable flight, and enhanced video transmission of up to 4 miles at 1080p resolution.

FOC ESCs & Propulsion

24 GB Onboard Data Storage

In-Built Controls at Your Command.

Fly with confidence using a range of advanced controls that are sophisticated in design and refined to give you the ultimate flying experience – every time you take off.

Discreet Mode
Do More Across a Range of Applications
Rescues in Swift Water and on Hiking Trails
Empowering rescue workers with tools to better save lives in the community.
When Duty Calls at the Edge of a Cliff
Conducting rescue operations in dangerous and hard-to-reach places. (play video)
Professional Flight Control & App Compatibility
DJI Pilot
DJI Pilot is a robust App developed specifically for enterprise users to unleash the power of their DJI drones. With development made specifically for the Mavic 2 Enterprise, DJI Pilot optimizes your flight capability for peak performance.
DJI FlightHub
DJI FlightHub is a one-stop solution for managing your drone operations, supporting large organizations to effectively scale their aerial operations. Compatible with the Mavic 2 Enterprise, you can integrate FlightHub directly into your existing fleet of DJI drones and leverage its aerial intel across your organization.